Here's a cool criss angel blooper I thought. It's also one of it's secret revealed but it's just not good enough to advertise it as such.
If you watch at the beginning of the video there's a cut where a bottle of orange juice appears in the second scene. And that's what he's using to fill his prop glass. It's has a dump front in the middle making it so that you can only see one side or the other depending on which side you look at.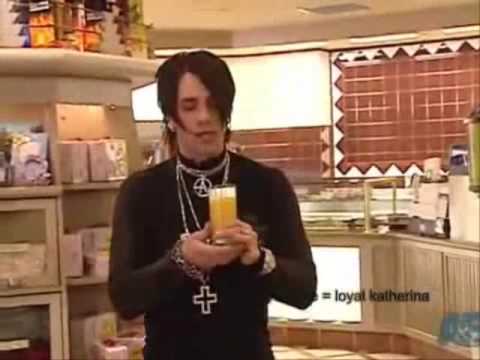 You have to give credit to the video author who makes a good comparison with a magic kit for kids at the end of the video.
Hope you had a good laugh too!