Update in our card magic section; if you're new to card magic, the following video will teach you how to learn magic trick that is also in the ambitious card routine. The double lift is the most basic sleight of hand anyone wanting to perform basic card magic will need to learn. Here goes: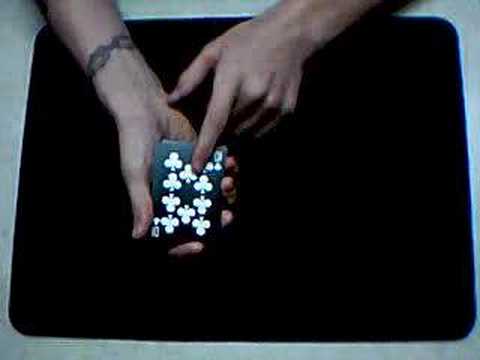 You might also be interested to learn a more advanced sleight of hand if you want to combine the double lift with another sleight of hand in the same performance to get a good reaction from your audience by closing with a kick ass magic trick, that could be the pass. The pass has a few variations, notably the turn-over pass, the riffle pass, and the dribble pass.
The double lift is great in card magic tricks and is used in many card tricks. You can invent different performances using the double lift alone. I hope you will take the patience to learn the double lift, it will be a great friend in card magic.
Have fun!